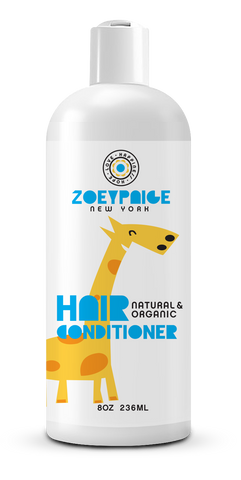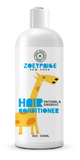 Zoey Paige follows only the best industry standards, making our products the most effective and the highest quality on the market today.
Hair Conditioner
$13.99
Description:
Our Hair Conditioner nourishes and conditions every strand so your little one's best hair can shine through making it easier to manage and comb. Our conditioner doesn't leave a heavy feeling or residue, only a fresh scent for soft, clean hair.
How to use: After washing hair with Hair + Body Wash, apply a quarter-sized dab of conditioner at ends and work through wet hair.  Let it sit for three minutes, then rinse with cool/warm water and your all set!
Benefits: One small squeeze is all you need to nourish and moisturize every strand. Keeps Baby's hair baby soft!
Ingredients: Aloe Vera, Behentrimonium Methosulfate (conditioner-softener) Cetearyl Alcohol (Fatty Acid), Stearic Acid, dl-Panthenol, Polyquart 10, Kosher Vegetable Glycerin, Castor Oil, Olive , Phenoxyethanol (Eco-certified gentle preservative), Rice Bran Oil, Vitamin E, Fragrance